The Greatest Geeky Marriage Proposals of All Time
Geeks fall in love and get married just like everyone else, but it may just happen in a geekier way. A person's marriage proposal tends to involve elements of his (or her) interests and personality and geeks are no different except that their interests frequently revolve around technology, science fiction, and video games (et cetera). Geeks also have knowledge and skills that relate to their interests and so they can draw upon diverse talents such as computer programming and video-game playing as well as trivia related to science and nerdy internet memes.
And draw upon these skills they do in the list I have collected of what I think are some of the geekiest proposals. But please, keep in mind that geeky does not mean lame or bad. A geek, to me, is someone, male or female, old or young, who is so dedicated or involved with technology that he or she may appear not to mesh with the mainstream (although the mainstream is trending towards technology). Sometimes this earns geeks the reputation for poor social skills, but while everyone was out partying the geeks below were busy creating!
I have indicated beside each proposal whether it can be carried out remotely (pants optional) or whether (greatly overrated) face-to-face contact is required (pants also optional mandatory). Wikipedia has a nice listing of online proposals, which includes the fair comment that "non-notable people making a geeky wedding proposal is not encyclopaedic". You can also check out other lists such as 10 Geeky Marriage Proposals and Eight Best Techie Marriage Proposals.
Jump to:
Geeky Weddings
If you're going to propose like a geek you might as well get married like one as well. Below are a few ideas to get your nerd juices flowing.
Geeky Proposals Gone Wrong
Don't Ask a Girl Out via Email
This guy asked a girl out on a date in an email and had it forwarded around the globe several times by her friend. Also the lady in question said "no". Ouch!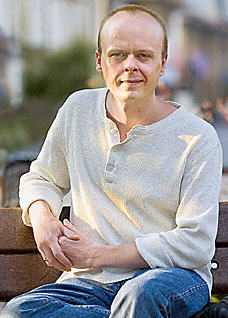 Public Proposals = Public Humiliation
In general, people hook up with others whom they judge to be about as attractive as they judge themselves to be. So, when you look at your boyfriend or girlfriend, wife or husband, and can honestly say that they're the Jessica Alba to your Steve Buscemi then it may be time to worry. Men can try to overcome this disparity through material wealth. Unforunately, the gentlemen below may have underestimated their wealth or overestimated their good lucks.
Perhaps they chose such public venues in the hopes that could get the pressure "yes". I always cheer for the unlikely and awkward guy scoring the beautiful woman because looks "are only skin deep", but the guys below weren't so lucky.
This is a particularly painful video to watch of a very public wedding proposal gone horribly wrong.
And again...
And... Uh... Awkward!!!